Story
Meet 4 women and girls on the forefront of climate action in Jordan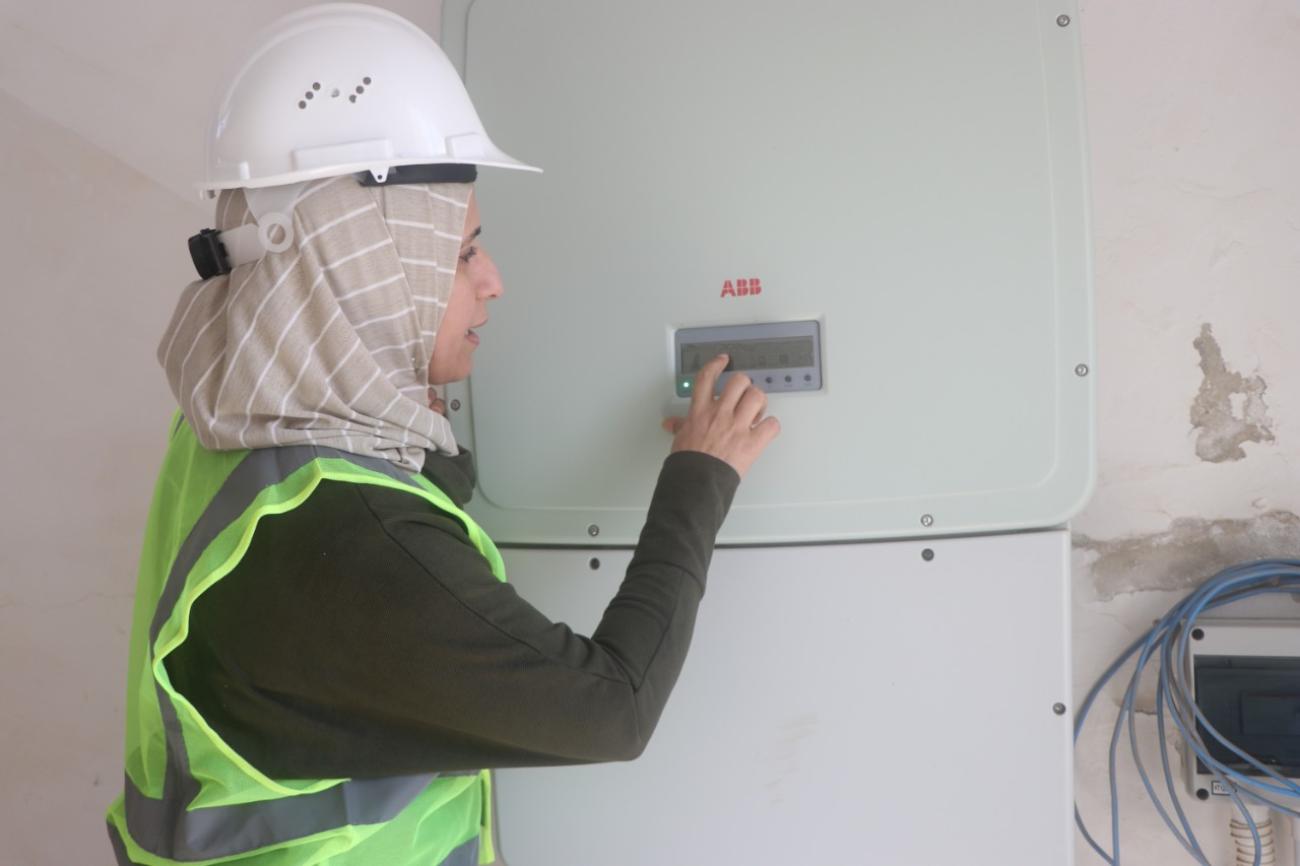 Women in Jordan have a role to play in tackling the climate change threats in their communities.
Women and girls are impacted by climate change. But they are also at the forefront of tackling this impact in their communities.  Meet four women and girls from Jordan, who lead the fight against climate change in different ways.
Awareness
Layan Al Bairouti: "…raising awareness is key to protecting the environment.."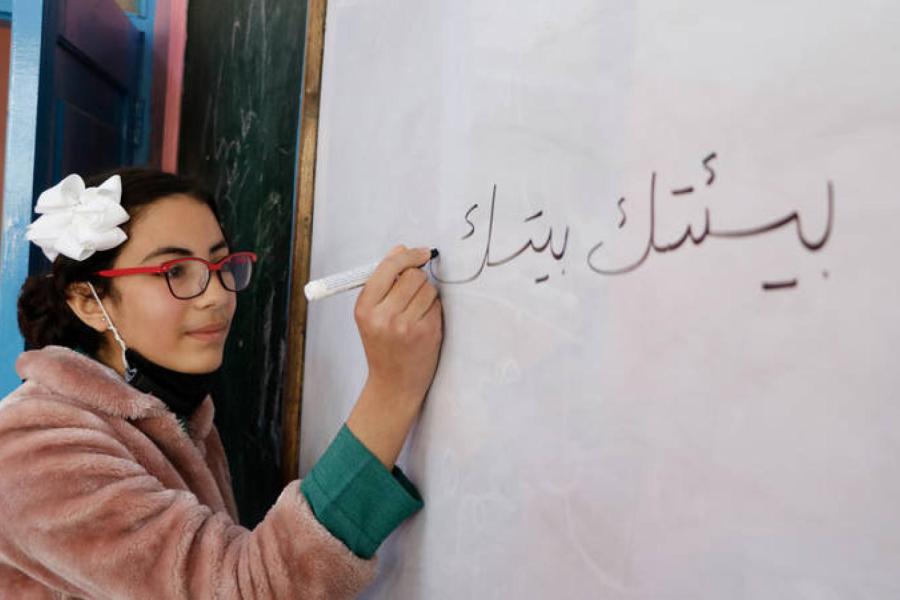 "I believe that raising awareness is key to protecting the environment, that's why the idea of creating this video occurred to me," said Layan Al Bairouti, a Palestine refugee student at the UNRWA Baqa'a Preparatory Girls' School in Jordan.
Layan entered her environmental awareness video to the UNICEF Environmental Project under the theme "reducing plastic". Representing her school, Layan's video ranked first out of 300 submissions in the Middle East and North Africa region.
"I decided to create the animation video because I wanted to address my peers in a different way and inspire them to be, like me, interested in protecting the environment," said Layan.
Her short, animated video included her fellow eighth graders and enabled them to share their voices and deliver the important message of climate action for a better environment. The video showcased some environmentally friendly best practices, such as reducing the use of single use plastic and recycling. In her video, Layan also encourages community action to reduce pollution, which harms both animals and environment. "I feel sad when I see on the TV and on the internet the negative impact of plastic waste on our planet's wildlife." Layan added, "We can change that. We need to save our planet. It's our responsibility."
Read Layan's full story as originally published on UN Jordan website
Agriculture
Aida Salameh: "I hope to build a more sustainable life for our families and community"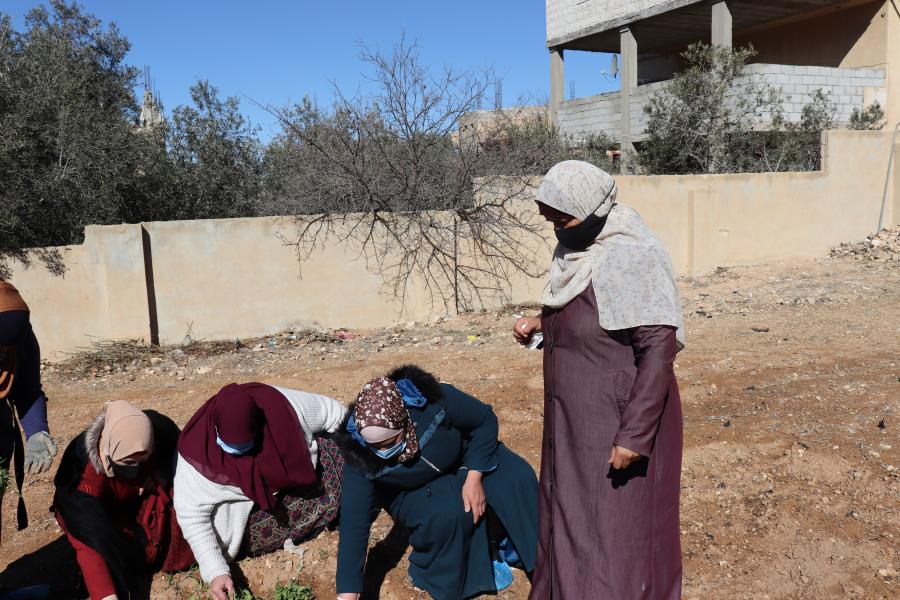 Aida Salameh Khalil Al-Rawajfeh, 49, joined the UN Women's Oasis Centre in Tafilah, southern Jordan, as an agriculture trainer to be able to provide for her family. As an experienced and passionate farmer, she provides lectures and trainings on agriculture to women in her community, encouraging them to start their own businesses.
"Agriculture has always been my passion. My grades were not high enough for me to enroll in a bachelor's program, but this did not stop me from obtaining my diploma in vegetable production. I had a few months of experience as a vocational trainer in schools, but it was not permanent. I wanted to continue my higher education, and my husband was supportive, but it was not possible as we could not afford it.
I stayed home for many years taking care of my family until I learned about the work opportunities at the Oasis Centre through a WhatsApp group for women in Tafilah. My strong interest in agriculture and knowing that the Oasis Centre is a safe space for women and girls encouraged me to apply.
I also own a greenhouse and thought it would be good to share my knowledge with other women in the community. At the Oasis, I train fellow women on the basics of agriculture, as well as planting and plowing. The training also includes the benefits of greenhouse, utilizing different tools and equipment, how to plant crops and use fertilizers to maximize productivity, so women can start applying their skills in their own farm work. I also teach them about poly-agriculture, a sustainable way to grow different types of produce on the same piece of land which improves the property of soil by stabilizing nitrogen." Said Aida.
Read Aida's full story as originally published on UN Women website
Energy
Basma Al-Shatti : "…the local community in rural areas are the most affected by climate change…"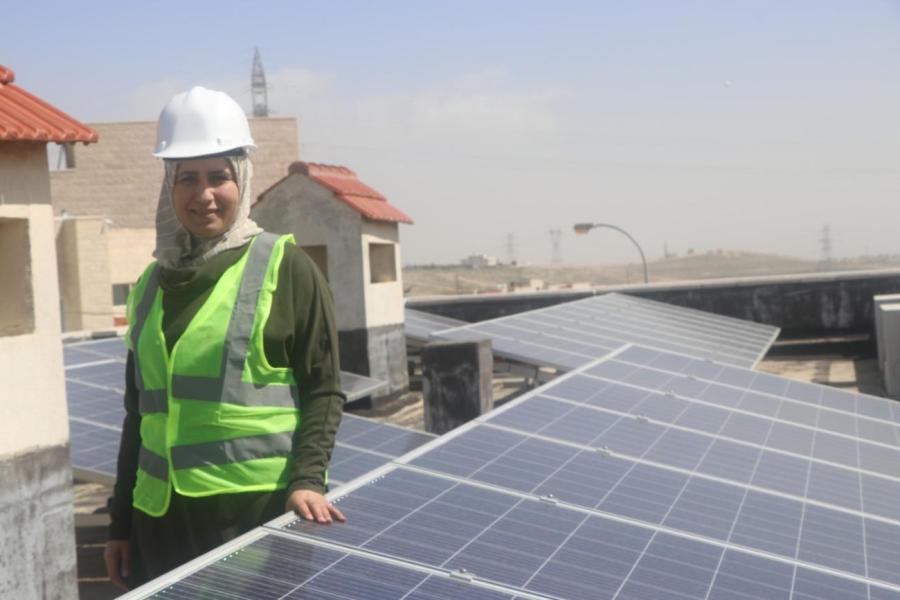 Women in Jordan have a significant role in the sustainable energy sector but are limited at the same time as these sectors are mainly occupied by men, hence limiting the role of women in governance and technical roles, as well as their participation in developing gender responsive policies. As the most impacted, women are also a critical part of the solution, and women in Jordan are leading the efforts against climate change through adaptation, mitigation, and evidence-based response. On the fifth floor in the Ministry of Energy and Mineral Resources in the capital of Jordan, Amman sets Basma Al-Shatti as the head of the Corporate Social Responsibilities Division in the Jordan Renewable Energy & Energy Efficiency Fund (JREEEF). As an engineer, Basma never thought that she will be leading such a vital position in the Ministry.
From Deir Alla Near Eastern town in Balqa Governorate, Basma started her journey to leading climate action in the energy sector at the Ministry of Energy and Mineral Resources. Basma is a mother of two girls, she obtained a scholarship to study engineering at the University of Jordan. "Back then it was crucial for me to work hard and get a scholarship to obtain my bachelor's degree. my passion to work in mechanics, production, and energy was a future path for me that I wanted to achieve that", Basma said.
Basma leads an important division in the Jordan Renewable Energy & Energy Efficiency Fund which serves as a connection point between the community and the fund. The fund leads national efforts to optimize and utilize energy consumption by providing the necessary funding to advance and implement sustainable solutions to enhance energy efficiency and increase the use of renewable energy in coordination with local and international institutions and stakeholders.
Basma manages and oversees the projects that are implemented under the fund, with her background experience in managing projects and the energy sector her role was a crucial one in the ministry. The energy sector is one of the main contributors to climate change globally, and the main source of emissions in Jordan, where it contributes to over 76% of total national greenhouse gas (GHG) emissions in 2016 "the local community in rural areas are the most affected by climate change, and through the division, we look at opportunities where we can minimize the energy consumption in these areas through installing solar panels", Basma added.
"I want people to look at me as a qualified engineer in the energy sector, who is an expert in the field, and not criticize or observe me as a woman", Basma said. As the head of the division in the ministry, she runs two main projects in Amman, one of them being with the healthcare sector. The Covid-19 pandemic has imposed several obstacles to the healthcare system and energy consumption plays a major role in these institutions and the services they provide. The Jordan Renewable Energy & Energy Efficiency Fund (JREEEF). has provided these institutions with sustainable measures for cooling and heating such as photovoltaic systems which transform solar energy into renewable electricity.
Read Basma's full story as originally published on UNDP website 
Water conservation
Samahir: "Everyone should cooperate to save water"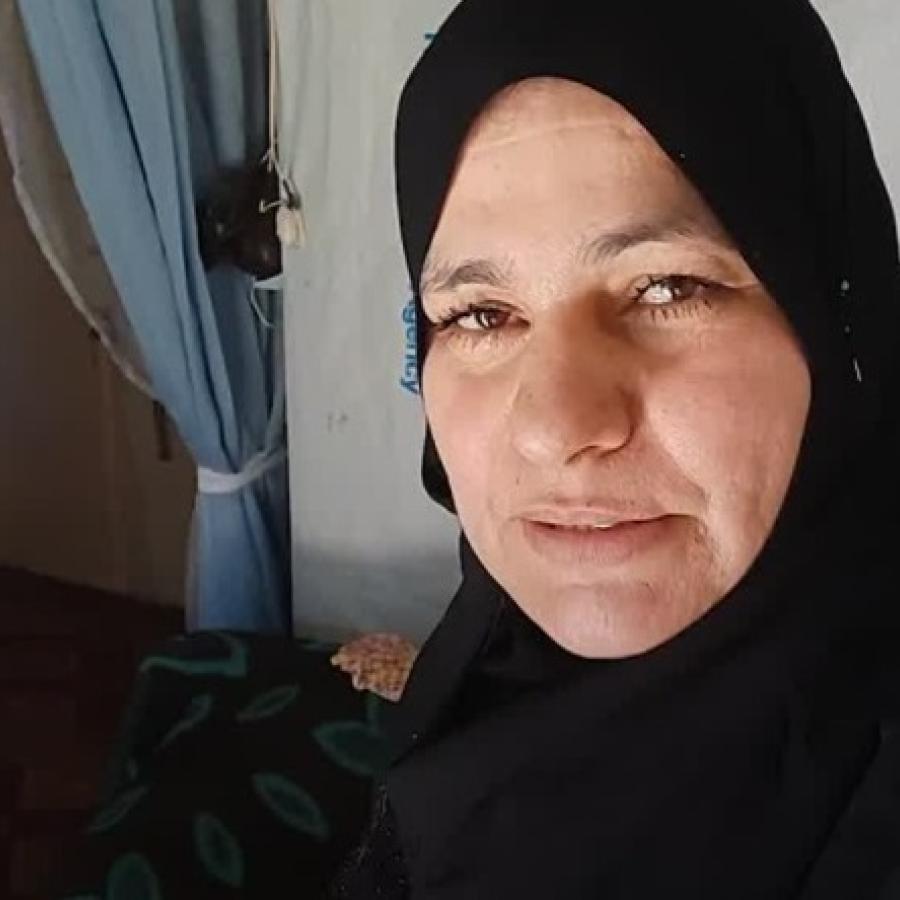 For Syrian refugee Samahir, everyone should cooperate to save water.
Samahir, who lives in Zaatari Camp, uses a plastic basin to save water for planting.
"Any water you save is good. Greywater does not harm plants; it is harmless. As long as water is clean, it can't do any damage. A small amount of water can do wonders. Samahir's garden is full of green and plants. Saving water is for the climate change and the harsh conditions here in the camp," said Samahir.
Watch a video story of Samahir as originally published on UNHCR YouTube channel.
UN entities involved in this initiative
UN Women
United Nations Entity for Gender Equality and the Empowerment of Women
UNDP
United Nations Development Programme
UNHCR
United Nations High Commissioner for Refugees
UNRWA
United Nations Relief and Works Agency for Palestine Refugees in the Near East