Story
A heartfelt thank you goes out to everyone who helped!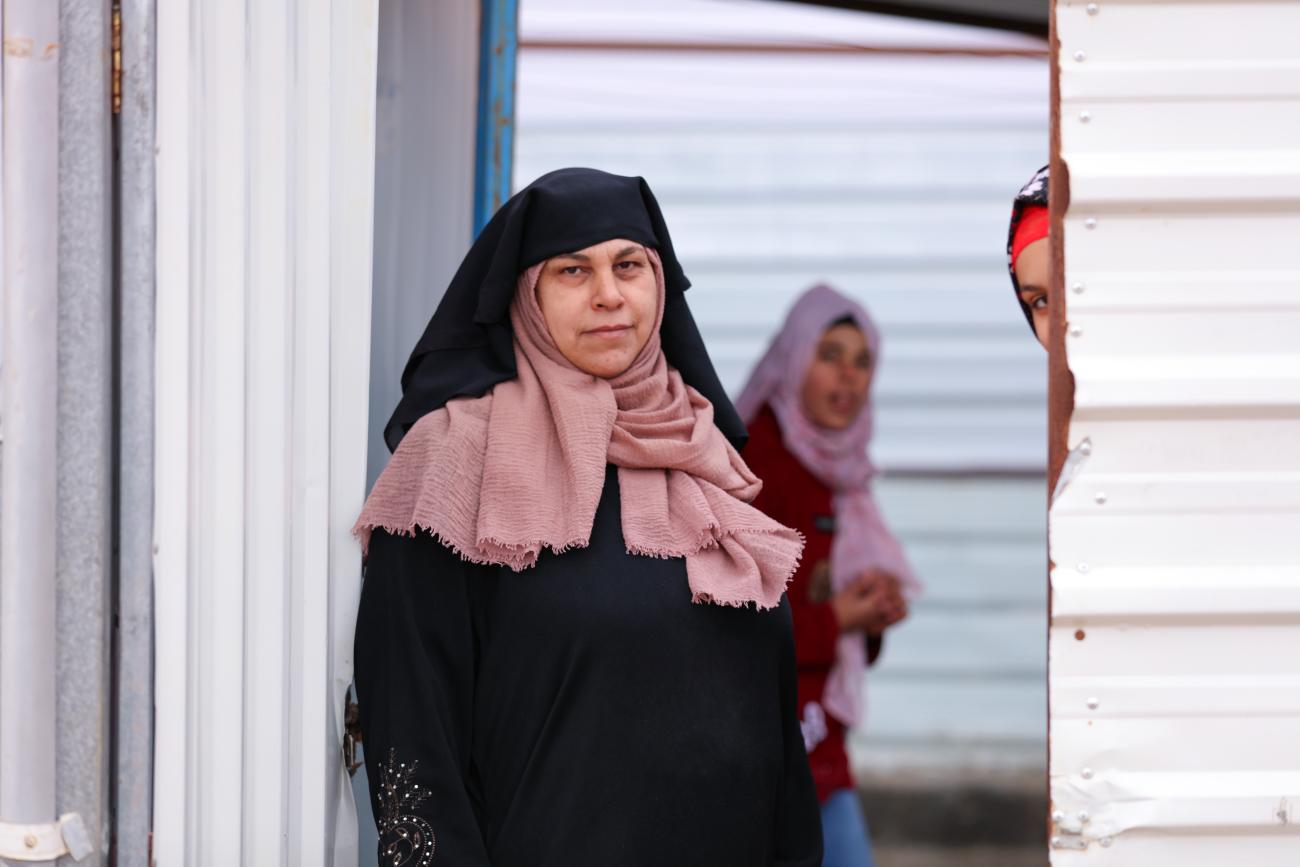 For many families, such as Amal's, options are limited, and living in refugee camps is their only alternative due to limited resources.
Amal, a mother of six daughters, and her husband fled their beloved home near Daara in 2013, only 20 days after she had given birth to a child Ola by caesarian. They were fleeing the horrors of war, leaving behind their extended family and their house that had been destroyed in the fighting. After crossing the border into Jordan, the family was brought to Zaatari camp, Jordan's main Syrian refugee camp at that time.
The camp had only been open for a year when Amal arrived and was designed to shelter families for a short period of time. Most people were living in tents, though the first caravans had just been installed. Various humanitarian organizations were collaborating to provide life-saving aid and basic resources, helping the refugees meet their needs. She remembers that it was a tough time, but with good support and solidarity among the families.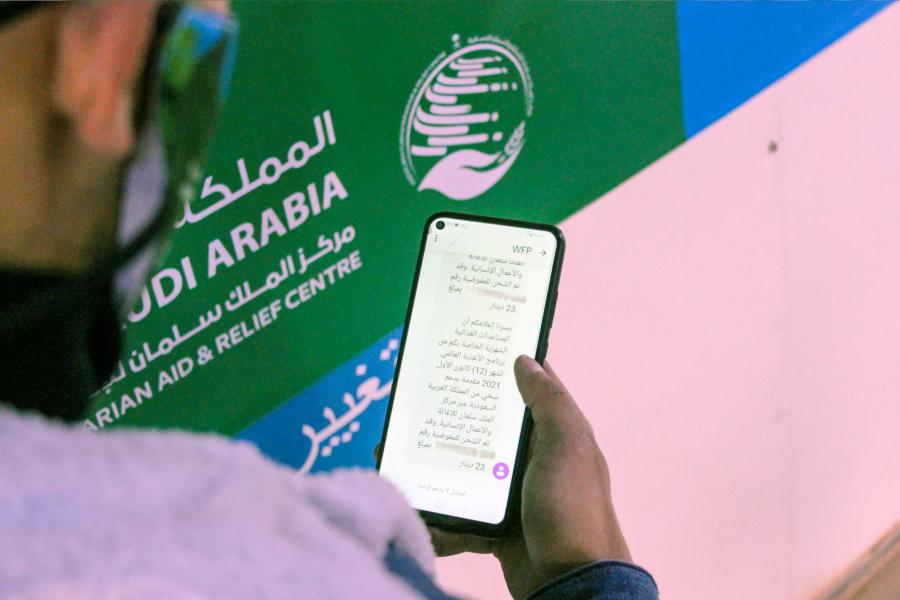 IN 2018, Amal's husband Mohammad was diagnosed with stage four lukemia cancer but by the time of diagnosis, it was too late for the family to act and seek treatment. The husband was transferred to a nearby hospital where, shortly after, he died, leaving Amal to care for the family all by herself. Amal's eldest daughter, Rawaa, was greatly affected by her father's death and has since lost her ability to speak and hear, adding to the burden on Amal's shoulders.
"We used to own a big farm house in Syria. My husband had cows and sheep, and we used to eat from what we planted on our land, but now we have nothing and would starve to death if we didn't get help. I've been looking for a job that would allow me to provide for my daughters for a long time, but I've had no luck. With no one to help care for the family, I'll have to stay until they're grown. " Amal explained.
Amal's family, like all those living in Jordan's Syrian refugee camps, receives full assistance from the World Food Programme (WFP). With 23JOD per person per month, the family can choose to buy from a variety of food options in any of the WFP's contracted shops located in the camp.
Despite all of the assistance provided by the United Nations and NGOs to those who live in refugee camps such as Zaatari, located in a desert-like area in northern Jordan, refugees face numerous difficulties in their daily lives. "Here at the camp, not everyone has the luxury of owning a having a kitchen or a working fridge; electricity is only available for a few hours during the day; and the cost of living has changed dramatically in the last few years as a result of the pendamic, with prices skyrocketing. When one of my daughters asks me to buy her simple necessities when I barely have enough to cover our basic needs, it tears me apart." Amal said.
For many families, such as Amal's, options are limited, and living in refugee camps is their only alternative due to limited resources since, as she explained, "Returning to my beloved country, Syria, is not an option at the moment; without a house and with no one to support my family there, we will not be able to survive, Here at the camp is our only option; we have food, shelter, and safety, and that cannot be exchanged for anything else; I don't see us leaving here for years to come."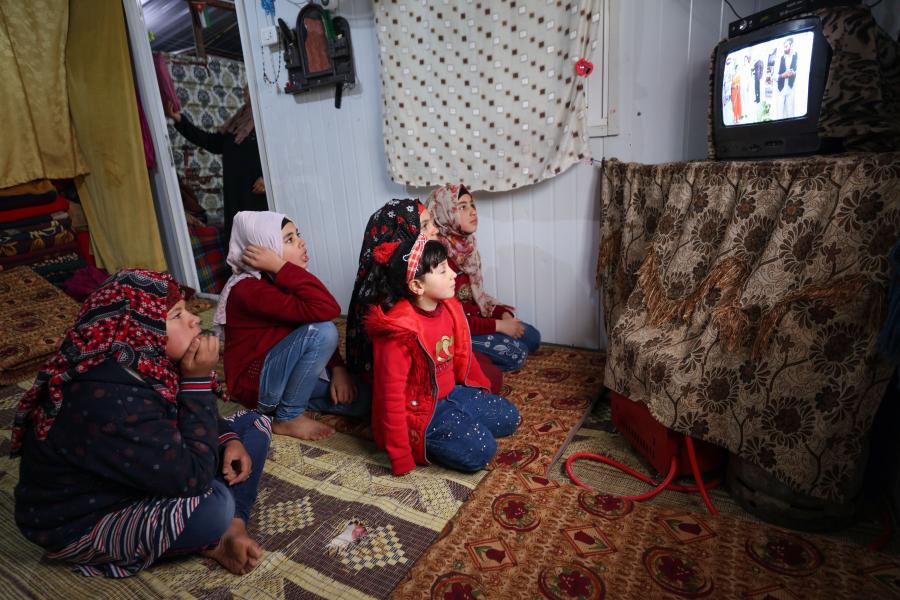 Amal was deeply worried when she learned about WFP's funding shortfalls at the end of 2021 for refugees receiving monthly food assistance in communities; she was concerned that this would affect families like hers living in the camps if the situation did not improve. She had no idea what to do or where to go. She was therefore very relieved when she received an SMS from WFP informing her and all refugees in camps that the monthly food assistance was provided by the Kingdom of Saudi Arabia through KSrelief. "After years of conflict and knowing of the displacement of millions of refugees in so many countries, it fills my soul to know that there is still hope and goodness in the world. A heartfelt thank you goes out to everyone who helped." Amal said.
WFP received a generous USD 12.8 million donation from the King Salman Humanitarian Aid and Relief Center (KSrelief) to help meet the monthly food needs; the donation covers approximately four months of assistance for the 112,000 Syrian refugees living in Jordan's refugee camps, the Zaatari, Azraq, and King Abdallah Park. The donation came at a critical time allowing WFP to continue support to Syrian refugees as they face the harsh winter season.
UN entities involved in this initiative