Story
A tent is not a place to call home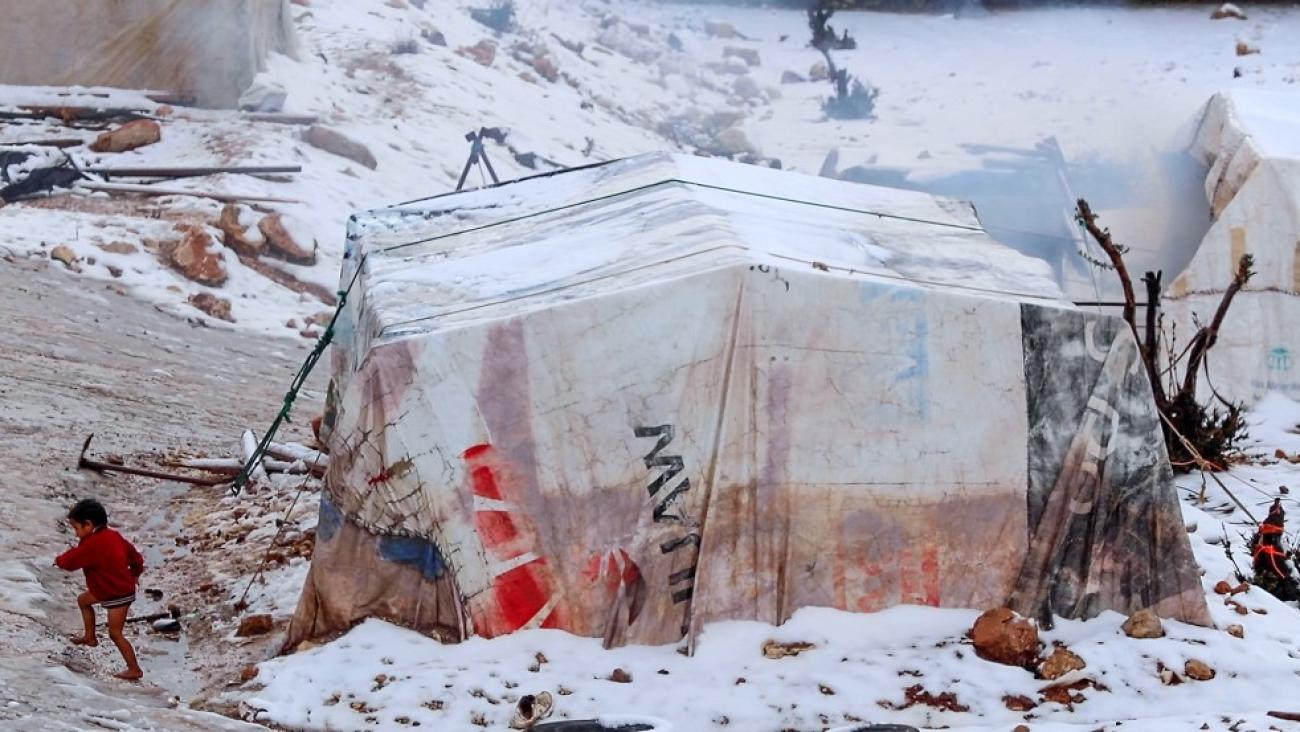 Many Syrian refugees fled to Jordan in search of safety, abandoning their homes, lands, and everything they held dear to save the lives of those they cared about. After their arrival, all of them including children, women, and elderly, were confronted with the reality of learning how to survive in a foreign land.
Jordan was and is much more expensive than Syria, and without jobs to pay the rent, many people have had to flee the expense of cities to live on open land, constructing tents out of sheets, torn blankets, and plastic covers. These flimsy shelters are all they have to protect themselves from the boiling heat of summers and the freezing cold of the winters. 
Fatime, her husband, and their six children live in a small tent built next to other tents, forming a small community of relatives and neighbors who fled Syria together in 2012. They live next to the highway, barely noticed by those driving by as the sight of tents has become normal at a time when such communities are spreading throughout Jordan to the point that they can be seen on nearly every highway.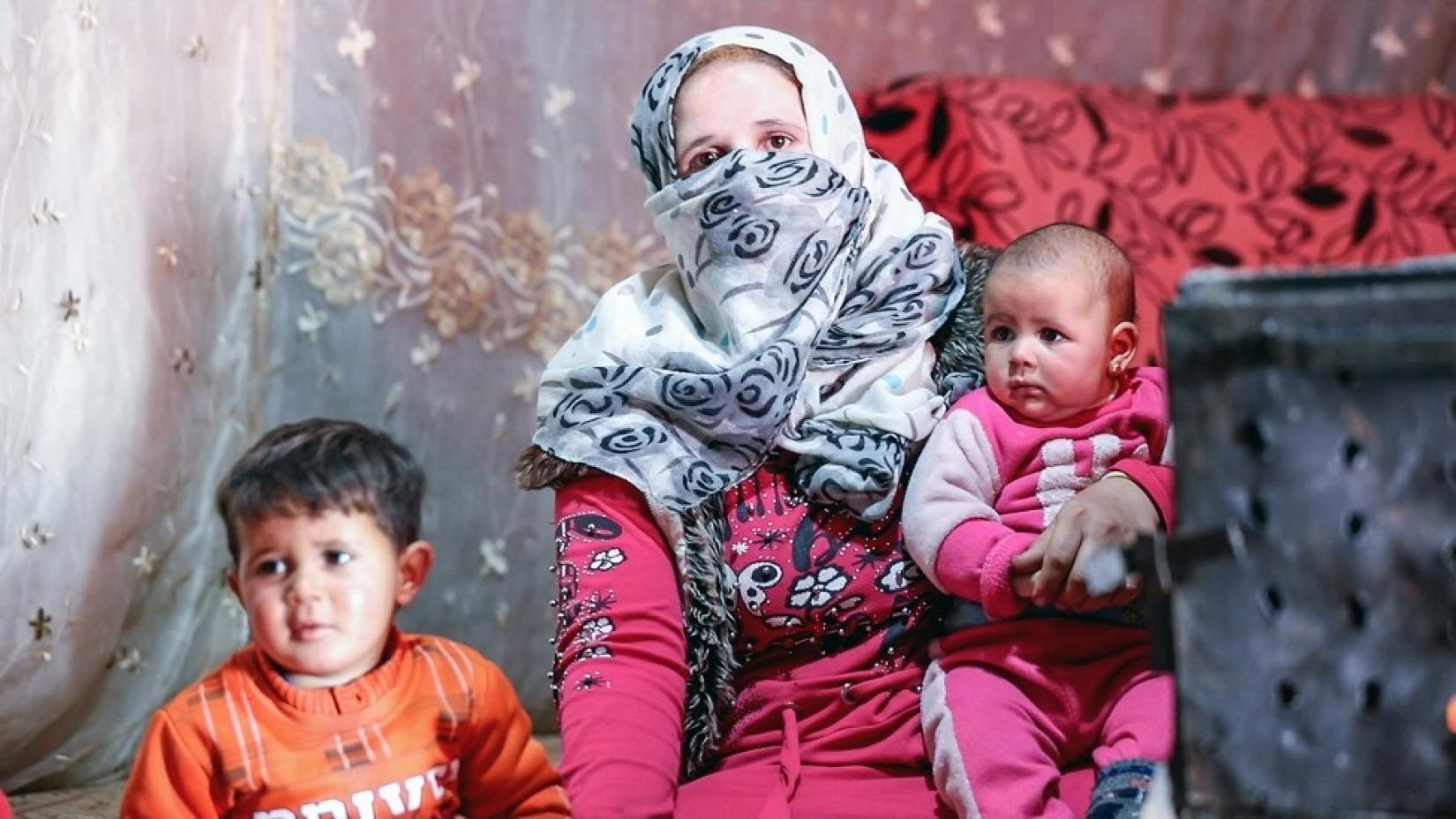 Fatima describes her life as if she's trapped in a nightmare she can't escape; for years now, her husband has struggled to find work and they are forced to survive on the absolute minimum with few necessities at their disposal. She worries about the future of her children. "In Syria, we used to have a house full of life and comfort; now we have nothing, own nothing, and are barely surviving; this life should not be lived by any human being. All I care about is my children; I want them to have a better life. Feeding them is a constant battle, warming them is a struggle, and it breaks my heart that I have nothing to offer." Fatima said.
The World Food Programme (WFP) provides monthly assistance to Fatima and her family, with each person receiving 23JOD per month. With no other source of income, the assistance is a lifeline for the family. "We live on assistance. We buy only the necessities. We can't afford fruit and meat. Food prices are rising and we owe more and more money each month. " Fatima said.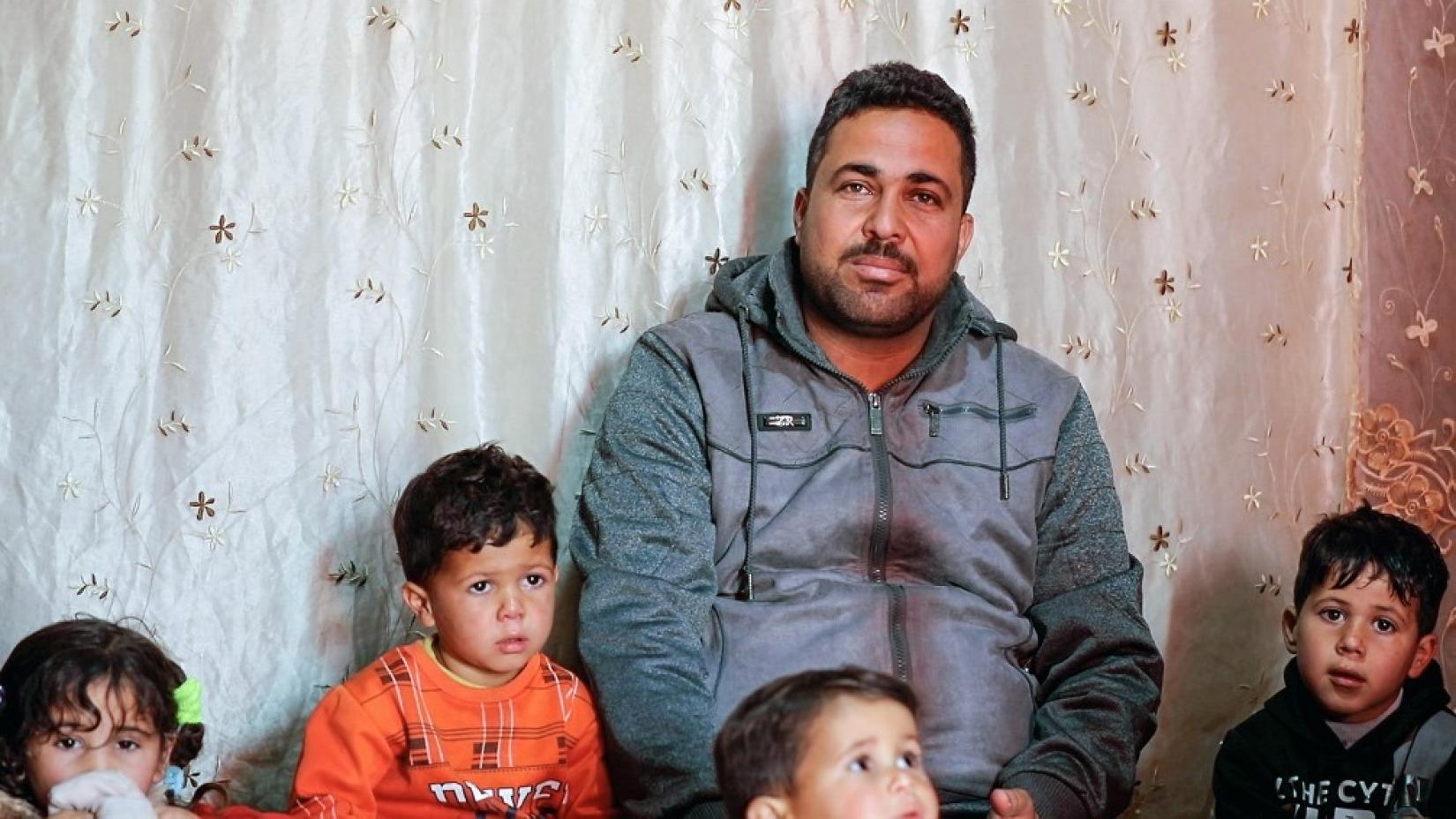 Fatima's neighbor, Ahmad, is a father of five who fled Syria after his house was bombed. Before the war, he worked in sheep trading, and his wife used to make dairy products and sell them to neighbors to boost the family's income. Ahmad leaves his family on a seasonal basis to seek work in agricultural lands in order to support his family and relatives who live in the same community as him. "I am in constant fear when I leave my children and wife behind; the danger of something going wrong is so high that anything can go wrong; we use exposed electricity cables to charge our phones and light the tent at night; on rainy days, my children could be electrocuted as water leaks inside the tent. Our relatives died last year when they used a fire pit for heating, and their tent caught fire and burned them alive." Ahmad said.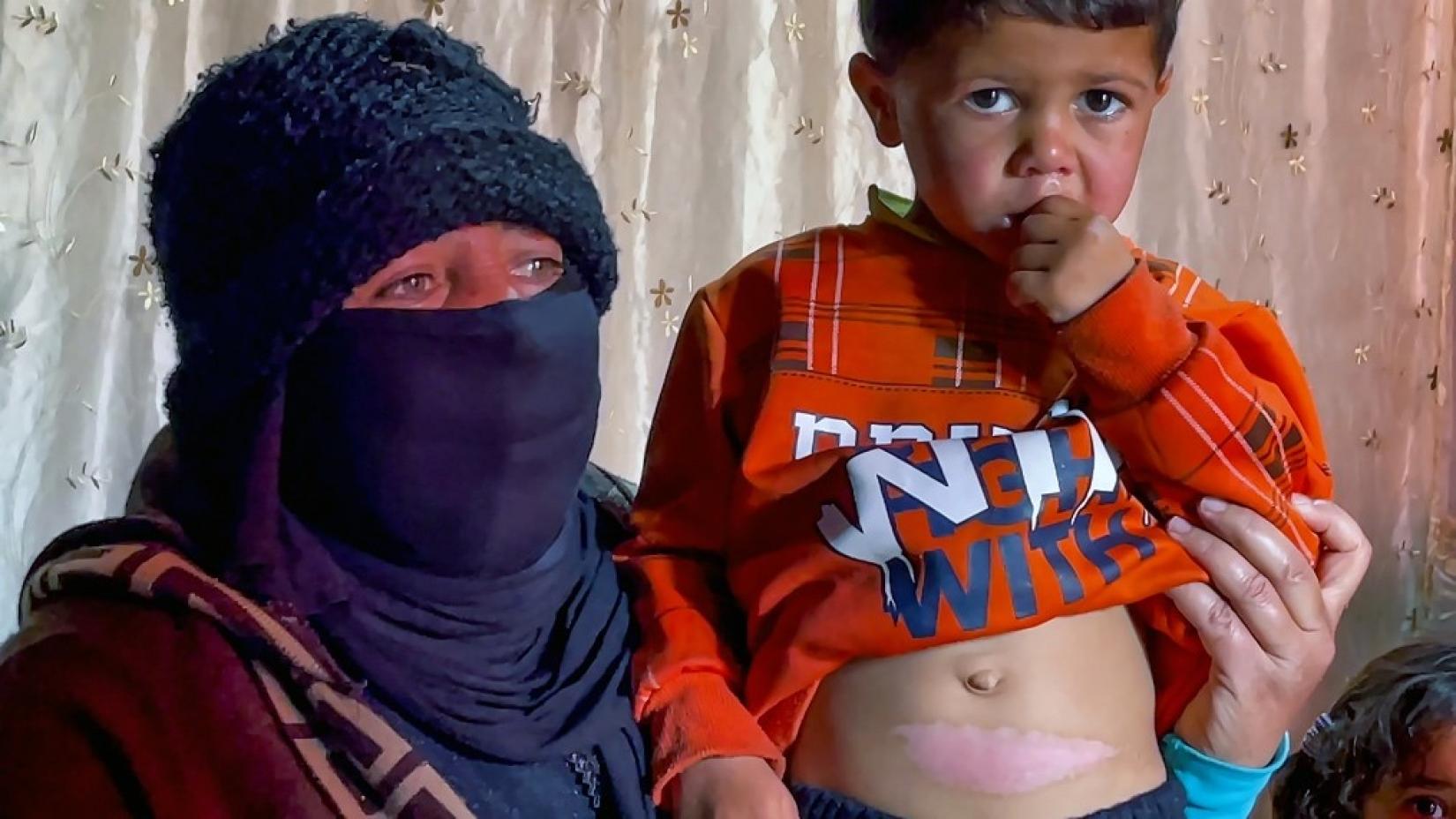 "Life in a tent is not a life." This quote was said by so many people living in these shelters surrounded by snow and cold. Karema is another of Fatime's neighbors. She talked about how her brother's child, Abdulla, had sneaked out to play in the snow but returned a few minutes later, soaking wet and cold, barely feeling the heat from the fire. He leaned against the fire pit stove, which was used to heat their tent with branches collected from nearby trees, leaving pieces of his burnt skin on the stove. "What we're going through isn't right, neither for us nor for the children. The international community must come together to help us and recognize our existence. Life has brought us here, and there is nowhere else for us to go. We need all the help and support we can get to help us survive" Karema stated.
The food security situation of refugees in Jordan remains alarming. More than 80% of refugee families living in communities are either food insecure or at risk of becoming so. In light of the ongoing impact of the pandemic on the socio-economic situation of refugees, most families are still heavily dependent on WFP assistance. They continue to rely on negative coping strategies such as restricting adult consumption so that children can eat more; eating less; early marriage; and taking degrading or illegal jobs due to the sheer lack of job opportunities.
Thanks to generous contributions from Australia, Belgium, Canada, France, Germany, Ireland, KSA, Luxembourg, Norway, RoK, UAE, UK, and USA, WFP has been able to provide monthly food assistance during 2021 to around 465,000 Syrian refugees in Jordan, helping them get through this harsh winter.
UN entities involved in this initiative